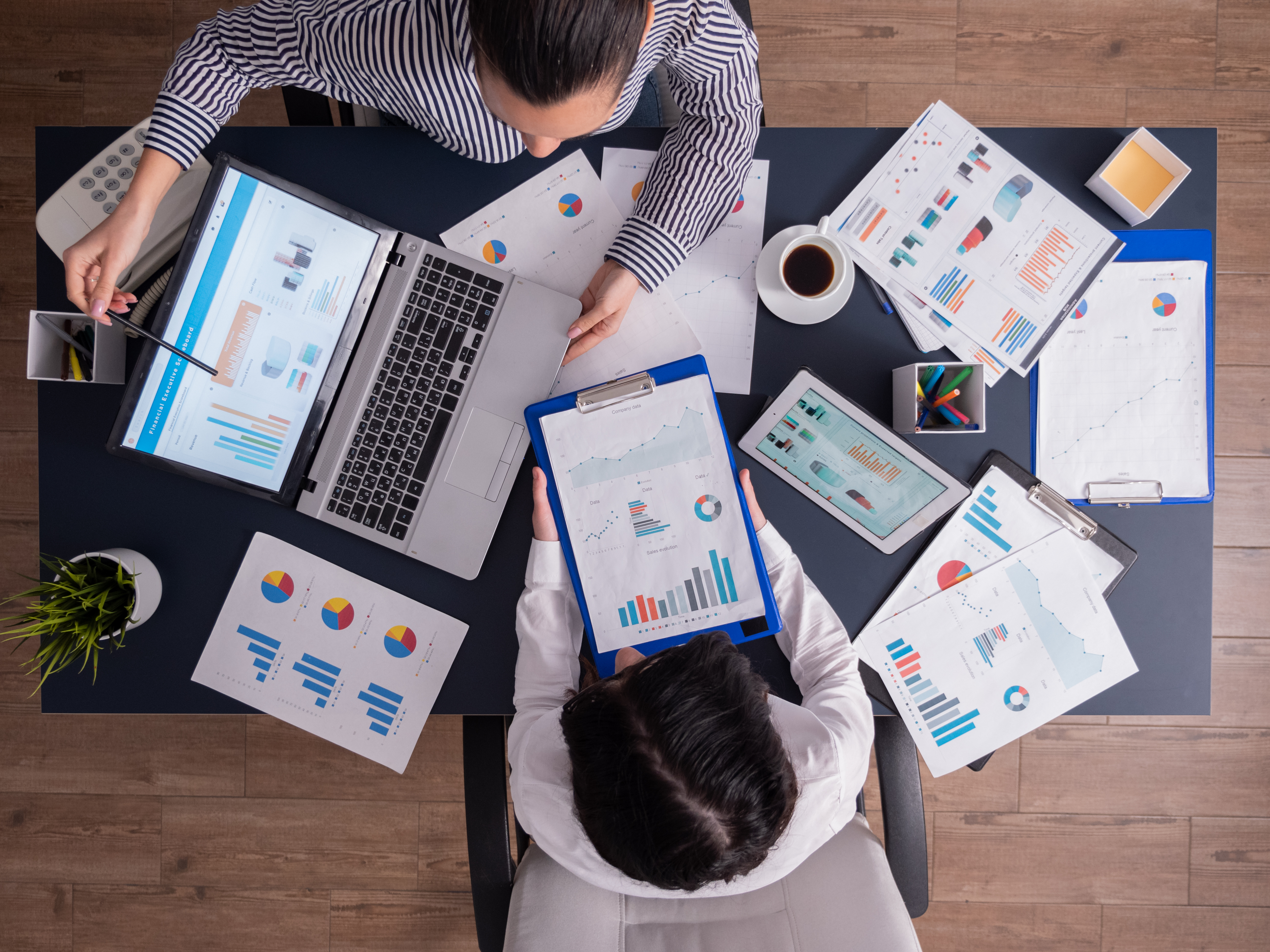 We Take Analytics Off Your Plate.
So You Can Accelerate.
Mitigate Risk
Data Strategy
We collect requirements and use cases up to a fidelity that allows us to minimize all risk in your data stack selection so that you and your stakeholders can quickly access quality, governed data to better understand your customers and inform key decision-making processes for a competitive advantage.
Gather requirements on use cases and data sources.

Pick industry standards for data warehouses, ETL tools, and modeling layers.
Evaluate, in-depth, BI tools that are your front-runners.
Make final decisions and flush out timelines, budgets, and implementation plan.
Build the Foundation
Data Stack Implementation
Building a solid foundation means we do the heavy lifting to make your data easily accessible. Going from zero to one begins with aligning on priority use cases, preparing the data to be analyzed, and delivering the first dashboard to meet your expected timelines. Iterative releases keep us on track, allow us to obtain regular feedback, and build trust while providing value to your teams as quickly as possible.
We help you put all the pieces together, connecting your data warehouse to the BI tool that you have chosen.
Depending on the combination of tools/appliances, assembly might be required.
We don't just want to move your data around, we extract new meaning.
Combined with our Big Data expertise, you can summarize billions of data points a day to get answers to your questions.
Growth Acceleration
Custom Solutions
Improved data accuracy and reporting. Automated workflows. Cost savings. This is when the real magic happens.
Custom Connectors
No ETL tool has integrations to every single data source on the market. We specialize in writing custom code to connect your one-off data sources to eliminate manual data entry.
Embedded Analytics
No BI tool has every feature you're looking for when embedding dashboards into your website or application. We customize the look and feel of dashboards to match your desktop app.
Custom Visualizations
Your team wants new features for existing visualizations or new ones built from scratch to improve reporting and streamline workflows.
Data Governance and Optimization
You need a single source of truth at your organization to get away from your people building their reports with their assumptions of how metrics are defined. Let us model your data so it's consistent, accurate, optimized and ready for analysis for the most complex use cases.
Data Security
You want to feel confident that sensitive data is safe and secure. We can audit your existing architecture for improvements or build one from scratch to meet your needs.
Data Migration
Whether you're switching BI tools or data warehouses, we'll do the job seamlessly so it doesn't affect your existing workflows or end users.
We've worked with amazing companies...